High Availability Replicated Configuration (HARC) is a software feature that creates UCX redundancy in a cluster of two UCX instances designated as Active and Standby.
If the primary (Active) server is not available or if there is failure at any UCX component software level then the secondary (Standby) server will take over the call processing for new calls. In the event a Standby server takes control of the registration point, it becomes the Active UCX server.
This functionality is achieved by mirroring the configuration of the two systems and having a single IP address registration for phones and gateways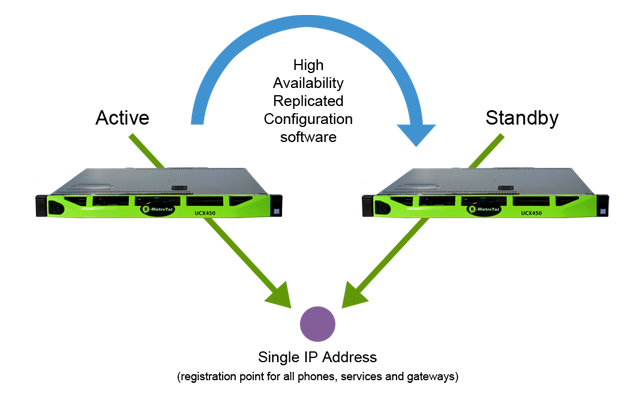 Is your communications platform mission critical?
Do your customers rely on your voice system being always-available?
Do your employees rely on always-available communications?
If your communications platform fails is it serious or dangerous for your customers?
If the answer to any of these questions is yes then HARC can provide reliability, up-time security, and peace of mind.
HARC is more than just Hard Drives & Power Supplies